We're hiring residential cleaners!
The normal hours are 8:00 to 3:00. Interested? Fill out an employment form.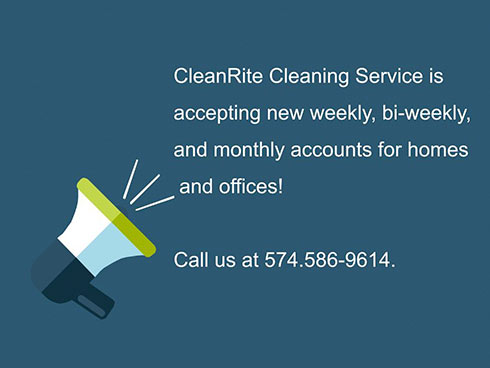 ____________________________________
pARTy!
This year, we're celebrating Valentine's Day by throwing not one, but two parties -- a Friday evening party as well as a Saturday morning party -- for some of our favorite CleanRite Cleaning and Verhaeghe Farms people!
What a festive Friday night we enjoyed with pizza, charcuterie boards, sweet treats, and wine/open bar coupled with canvas painting with a "heart" theme!
Saturday morning was Party #2, complete with smoked ham, pork hocks, pork sausage for gravy, and homegrown eggs from Verhaeghe Farms! We also enjoyed Bloody Marys and Mimosas!
In addition, the guests learned some fun facts about Valentine's Day and took home some mementos from CleanRite Cleaning and Verhaeghe Farms!
We'd like to give a big shout out to Corinne from Cors Delights (who is available on Facebook at Cors Delights, Instagram @Cors_Delight, email at corinne.conway@aol.com, or phone at 574-540-9894). Corinne provided an array of specialty cheeses and meats, veggie platters, fruit trays, and delicious goodies, including chocolate covered strawberries and truffles. Needless to say, we were impressed and spoiled!
We'd also like to give a resounding thank you to Lisa Bemish, an artist from Get Your Party On! She is available on Facebook at LLBemishArt, by email at LisaLeaArt@yahoo.com, and by phone at 574-540-1921. She is an amazing artist and teacher, helping everyone create amazing canvas art. What wonderful keepsakes! So much fun for everyone.
In the spirit of Valentine's Day, we loved giving back to our friends and employees and are so glad they enjoyed it, too.
Happy Valentine's Day, everyone!
____________________________________
The Twelve Days of Christmas
- we all recognize this cheery song during the holidays. This year, as we approached Christmas Day, we celebrated our amazing CleanRite crew by making a few tweaks to the traditional gifts mentioned in the song. Buffalo Wild Wings gift cards replaced the French hens, a bird feeder replaced the calling birds, golden eggs stuffed with cash replaced the geese a'laying, and so on.
Here are our recipients for Christmas 2021. They are all amazing in their own right and we're very thankful to have each one on our team!
| | |
| --- | --- |
| Seth Verhaeghe & Hunter Verhaeghe | Taylor Verhaeghe & Haley Verhaeghe |
| Patricia Platz-Koch | June Warren |
| Pat Pranger | Brook Green |
| Kayla Laethem | Carol Groves |
| Stacy Kissinger | Jason Verhaeghe |
| Linda Houin | Debra Leake |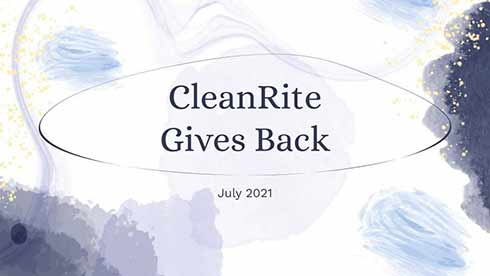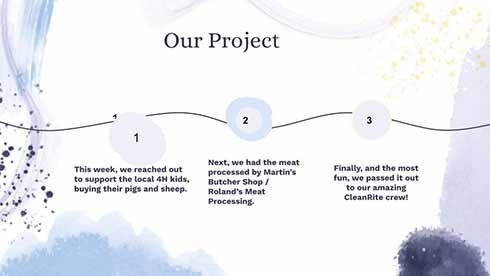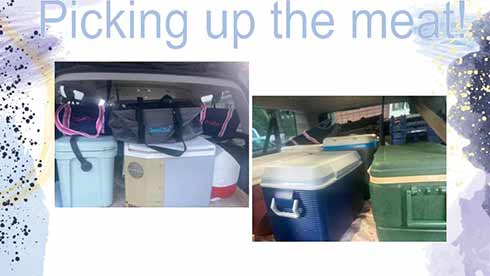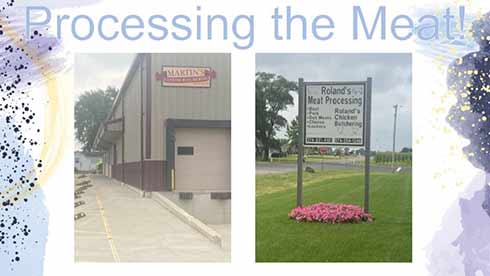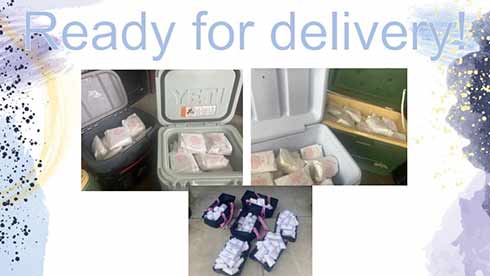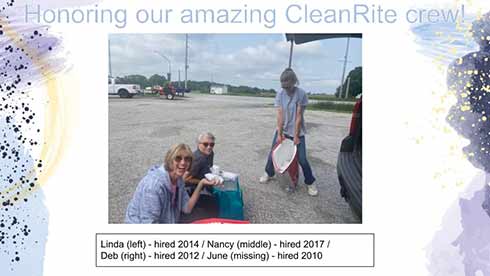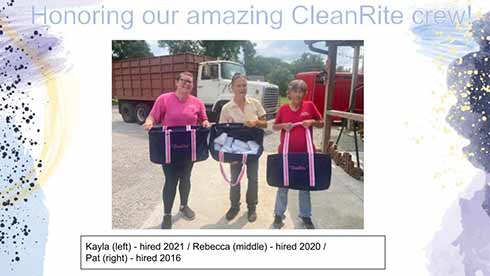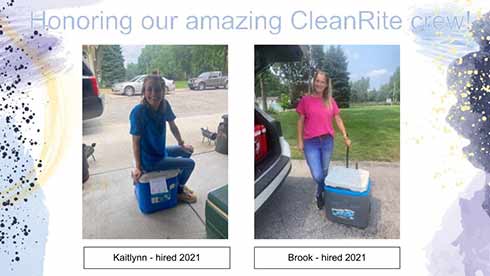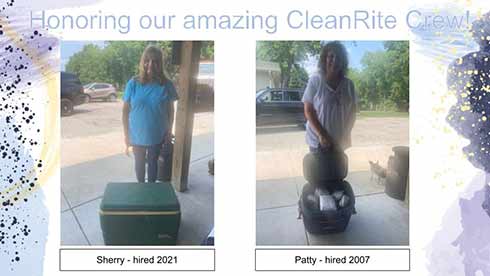 ____________________________________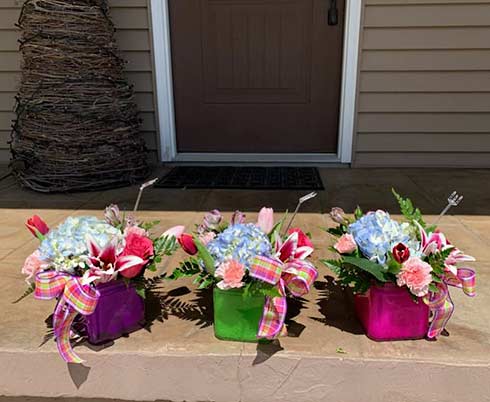 Happy Mother's Day from CleanRite Cleaning Service, Inc.
Nothing like booking an initial clean for a mother who is 80 years old from her daughter this morning. What a blessing to her MOM!
____________________________________
On Tuesday evening, the American Legion presented me with a special award, which I will forever treasure, for "the volunteer time given to American Legion Post 365 due to Covid-19."
I'm humbled to receive this award on behalf of my entire CleanRite staff. I'm truly blessed with a crew that is so hardworking and dedicated.
Looking back a year, I recall the unknown future our community faced when it was forced to shut down. Some businesses sat empty for weeks. No income but the bills were still coming in. The new rules and procedures to administer once businesses opened their doors were daunting. A "new normal" impacted us all.
I felt it was better to give back and help some of our local non-profit organizations and businesses. The crew rallied, jumping on board wholeheartedly and giving it their all. I could not be more proud of the CleanRite employees and their amazing work ethic!
Thank you to the American Legion for this award and for all you do for your community! We appreciate you!
____________________________________
The Pilot is holding the 2021 Best of Marshall County Reader's Choice Awards and we are so excited to be in the running!
Please go to the site and VOTE once every 24 hours through April 30. We appreciate your vote!
Click here for the site.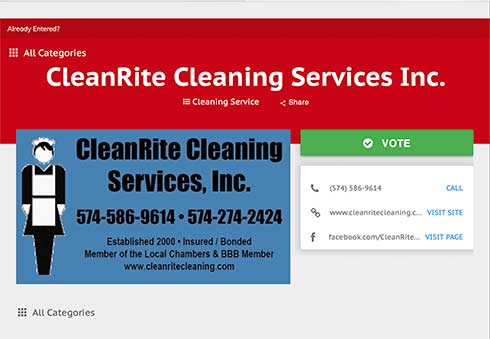 April 2021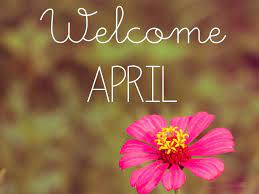 Someone once said, "Spring is the time of plans and projects." We agree and are happy to serve you with your special springtime projects. If you need your windows, walls, or inside appliances cleaned, please let us know and we can schedule those tasks for you.
Recently, we reached the one-year anniversary of the Covid-19 pandemic. Although we are beginning to approach normalcy, we'd like to take the opportunity to remind you to please let us know if you are sick or have been diagnosed with Covid-19, as we need to keep our ladies healthy.
With appreciation,
Dawn Gorby-Verhaeghe
CleanRite Cleaning Services, Inc.
574.586.9614
____________________________________
Meet some of our new gals
: Dee, Brooke, Kaitlyn, and Bekki. They are great additions to the CleanRite crew.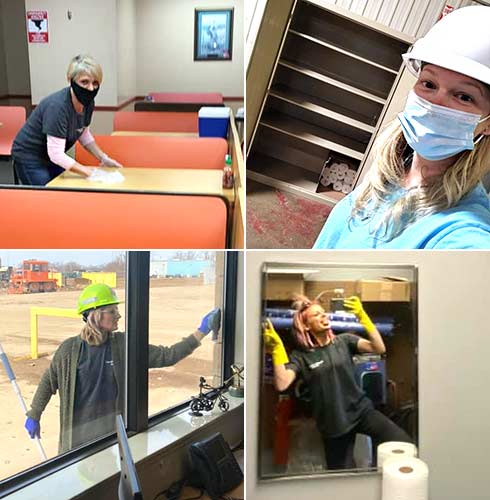 Another successful commercial account almost done. What a great team of ladies who pulled this job off! Wall washing, windows, hanging mini blinds, painting, cabinet setups, and list goes on. Thanks to Brooke, Patty, Heather, Bekki, and Katilyn. So proud of my crew. I really enjoyed working beside each one of them during this project.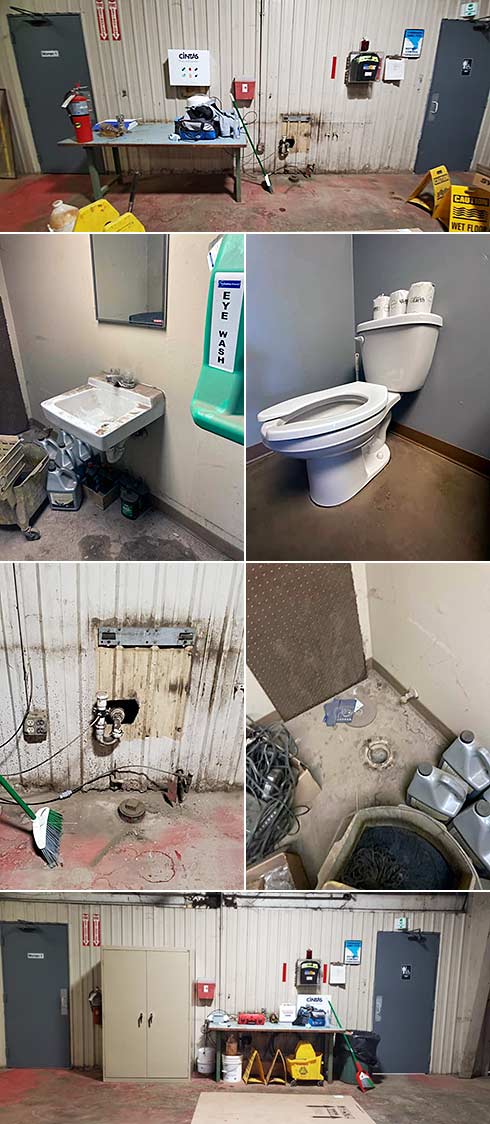 So proud of my crew. I really enjoyed working besides each one of them during this project.
____________________________________
Thank you to our wonderful clients. We appreciate you and couldn't be happier to hear such great positive customer feedback this month.


Awesome as always! – Lakeville residential account two times per week (Cleaners: Deb and Linda)
Great! – Mishawaka monthly (Cleaner: Patty)
She always does such a good job! We're lucky to have you -- Commercial three times per week (Cleaner: Nancy)
All good here – New Carlisle commercial three times a week account (Allison)
Everything was fine. I actually got home pretty late and went quickly to bed. It's nice coming home to a clean home. – Walkerton monthly residential account (Cleaner: Patty)
All Good, Thanks! – Lakeville bi-weekly residential account (Cleaners: Deb and Linda)
Hello! Things are great here! June does a fantastic job. – Plymouth commercial weekly account
June did great! It was much needed. – Plymouth residential monthly account
Everything's good! I know we have been off the schedule on a needed deep cleaning! – Walkerton monthly residential (Cleaner: Patty)
Everything is good – thanks! Plymouth commercial weekly account (Cleaners: Deb and Linda)
I believe everything was good. Smelled really clean. – Lakeville commercial bi-weekly account (Cleaner: Pat)
Happy Friday! Pat is doing a good job!!! – Walkerton commercial 5 times per week account
We provide a variety of cleaning services for your home and office and can set up a daily, weekly, bi-weekly, or monthly cleaning schedule. Our upbeat and reliable team members will go above and beyond to make your life easier and your home or office sparkle!
____________________________________
We'd like to thank our customers for supporting our business. This week, we appreciated the feedback we received and thought we'd share it. Here are some of the comments:
"Awesome as usual" – Bi-weekly residential/weekly commercial
"All good" – Walkerton commercial account
"We're all good! Allison does a nice job for us." – Omni
"It was great as usual!" – Plymouth weekly commercial account
"Doing a good job. J" – monthly Walkerton residential account
"It's been awesome!" – Omni
"Was good. Thank you." – Culver lakehouse
"Great job!" – lakehouse on Koontz Lake
"Looked great as usual!" – bi-weekly residential
It's our pleasure to serve our customers! If you'd like to chat about the cleaning needs of your residential or commercial property, please give us a call at 574-586-9614.

____________________________________


CleanRite Cleaning Services cleaned the Clemens Vonnegut Jr. House (Old East Shore Drive) in Culver before another group of people who rented the house arrived.

Other renters had left at 9 a.m. and all the bedrooms, baths, laundry, and other areas of the house were detailed/cleaned before the next family came by 4 p.m.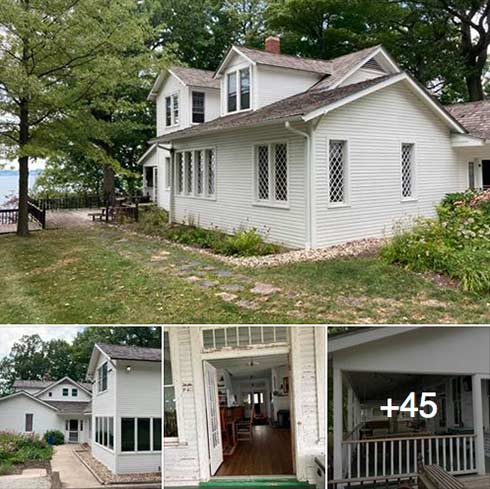 ____________________________________
CleanRite Cleaning Service is excited to gain another commercial account.
We are almost done with the initial clean of Plymouth Community Church and its outside building.
The church services currently are being held outside on Sunday mornings with the outside building open for bathrooms.
If you're looking for a new church in which to worship, this would be a good choice to try.